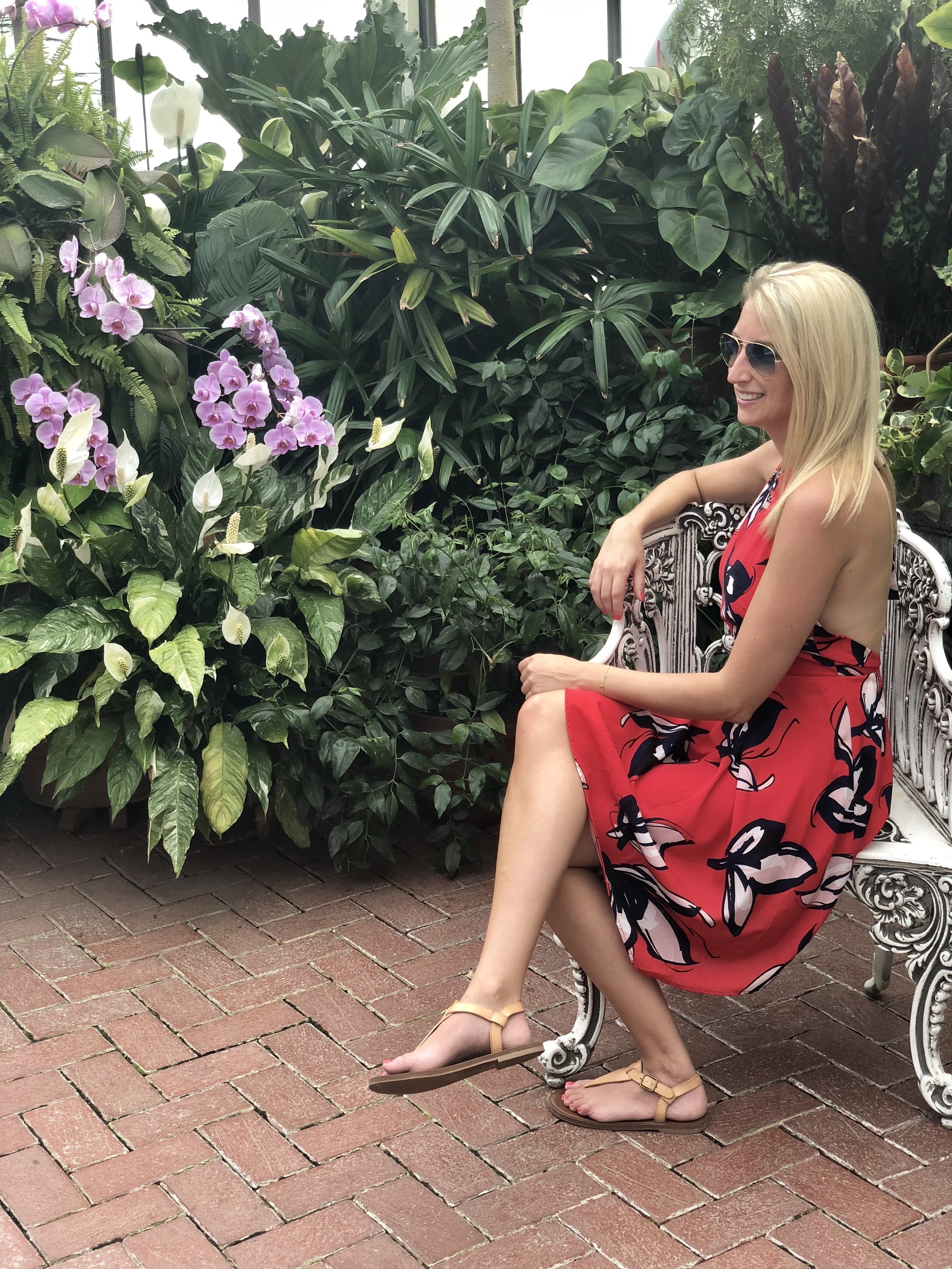 Welcome to feasts & Finds
Thanks for stopping by! I'm Kelley Brackett, the North Carolina native and leading lady behind Feasts & Finds. I love dressing up, chowing down, and exploring new places. My bucket list of places to visit, things to see, and foods to eat is still a mile long, but I'm working my way through it one delicious bite and sauntering step at a time.
Grab a glass of rosé (my fave!) and take a look around. I'm so glad you're here!
While what happens in Vegas, stays in Vegas may be girl (and bro) code, I'm spilling all my secrets here. So before you hit the roulette tables or break out your stretchy pants for the all-you-can-eat buffet, take a look at my list of the 9 best things to do in Vegas—it's a great place to start!
I've been visiting Asheville, North Carolina, and the Biltmore Estate since I was a kid. And while touring the indoor pool and bowling alley is always magical no matter how old you are, artist Dale Chihuly's glass sculpture installations make America's largest home even more mesmerizing.
If you really want to get a taste of Texas, spend a weekend in the gritty Fort Worth Stock Yards, just 10 minutes from Downtown Fort Worth. It's a historic district that'll make you feel you're walking onto the set of an old western film where nearly everyone's in character—dressed in cowboy hats, boots with spurs, and, occasionally, on horseback.